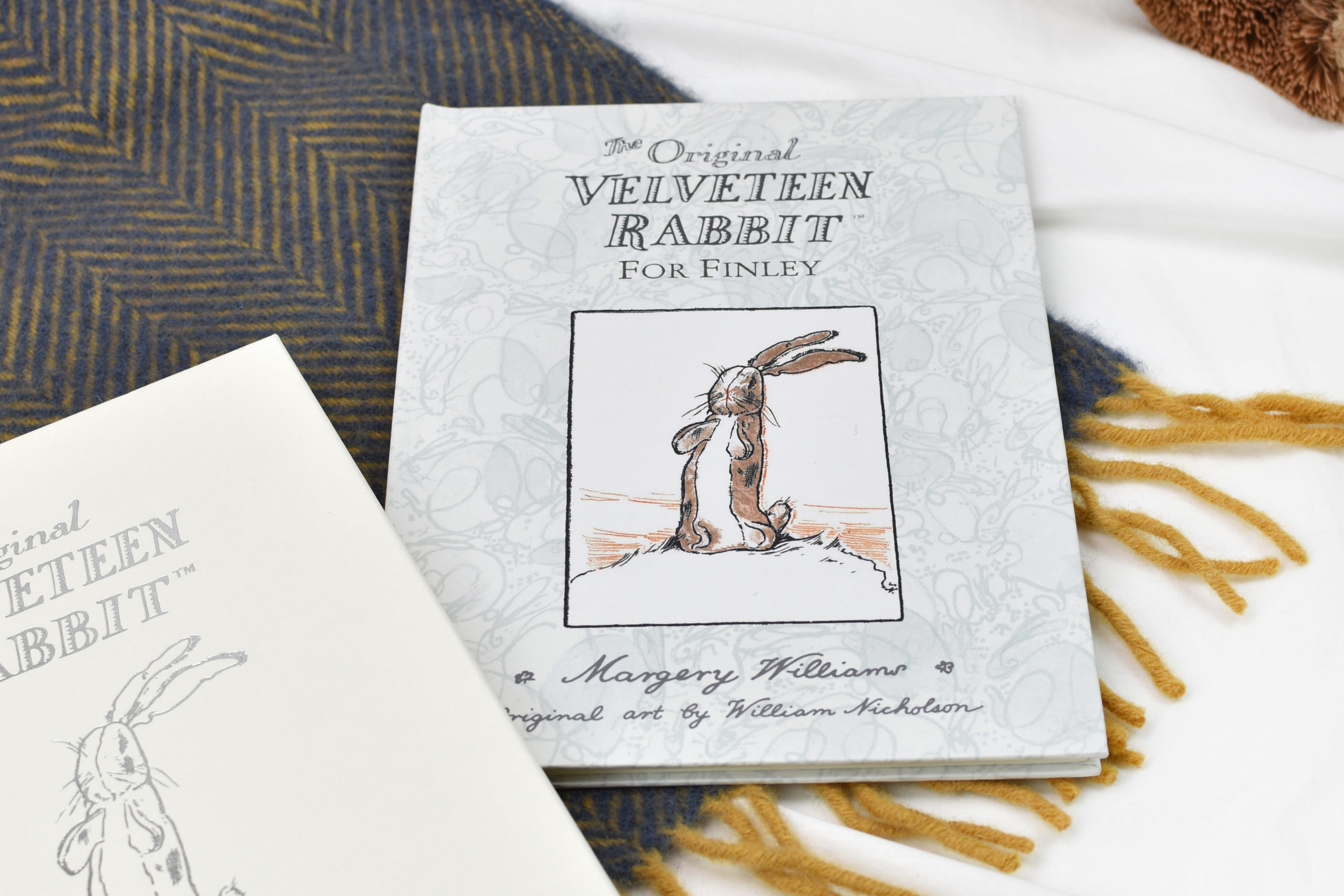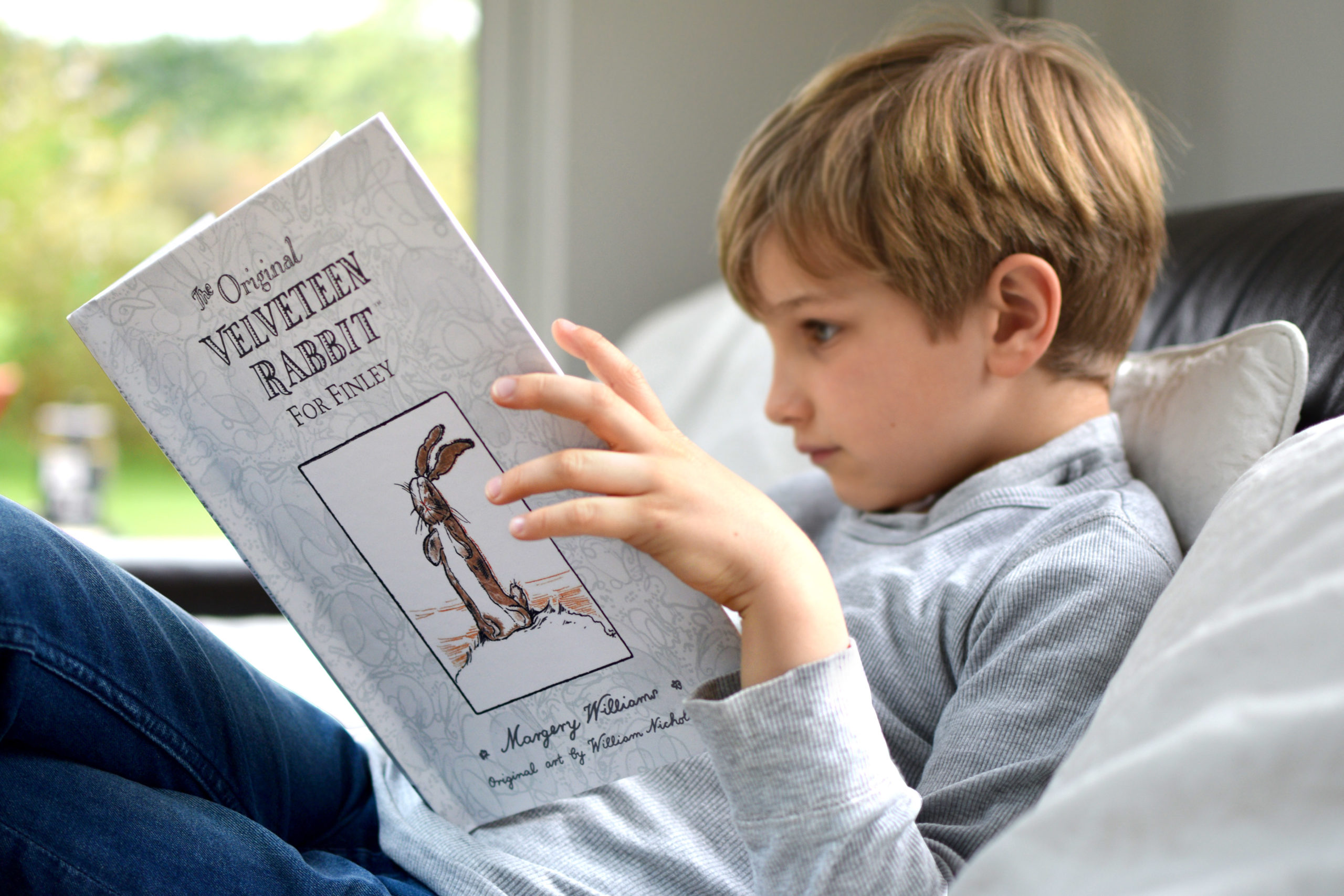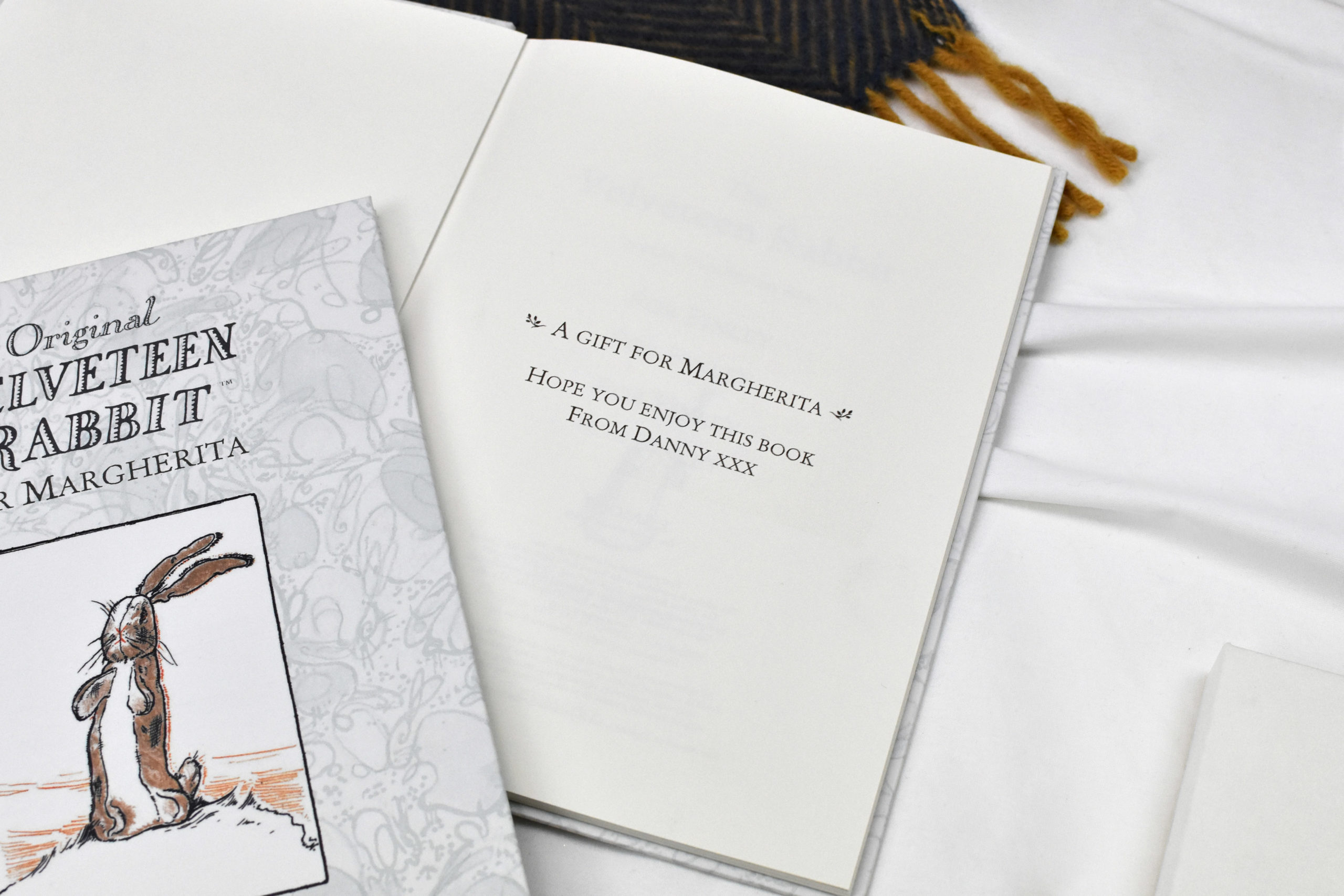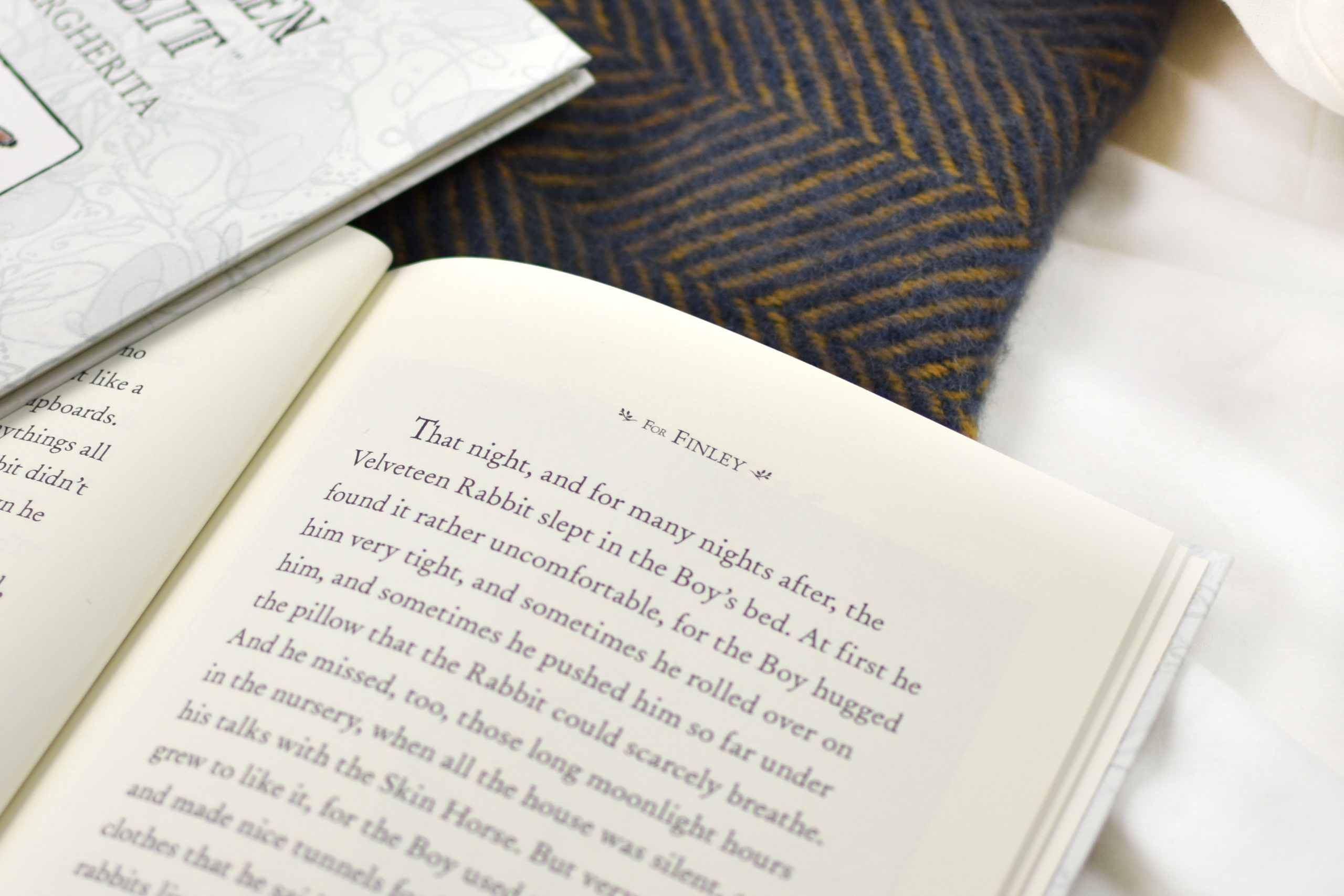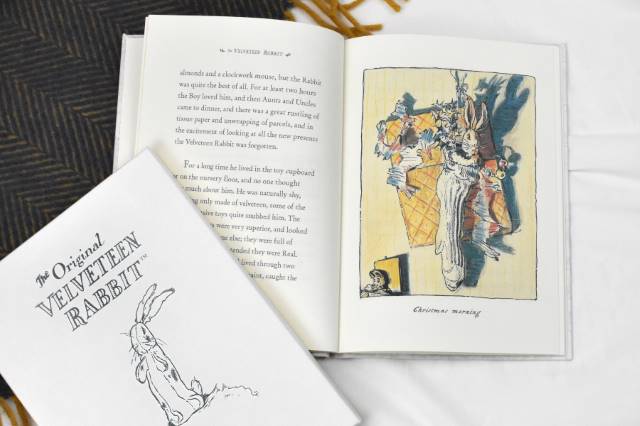 The Velveteen Rabbit for 'You'
£27.99
The classic tale of the Velveteen Rabbit's journey towards becoming Real is yours to treasure. The child's name appears on the cover and throughout the book and you can add a personal message on the opening page.
With the complete story by Margery Williams, original illustrations by William Nicholson, and a foiled gift box, this is the perfect gift to celebrate the birth of a baby or a special occasion for children and adults alike.
Personalise your copy of The Velveteen Rabbit now on our Signature Books page.
Please note: discount codes are not valid with this title, unless the offer specifies that the discount code can be used on the Signature Gifts website
Delivery
This title has an estimated dispatch time of 2 to 3 working days following purchase.