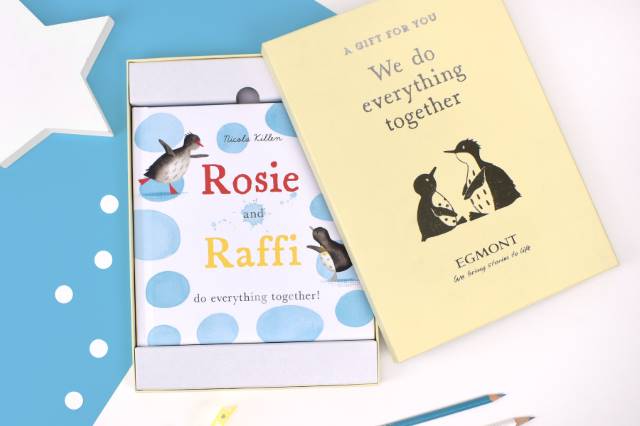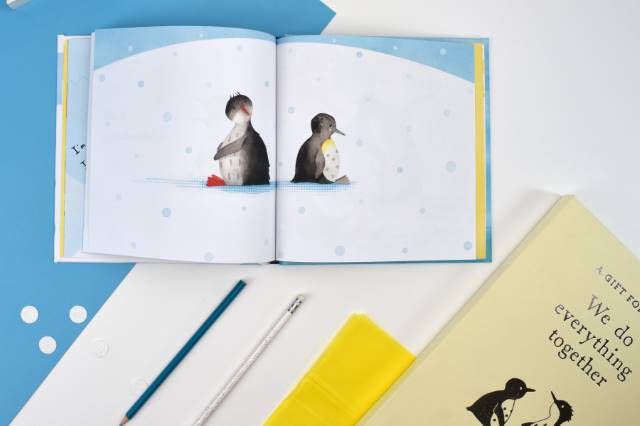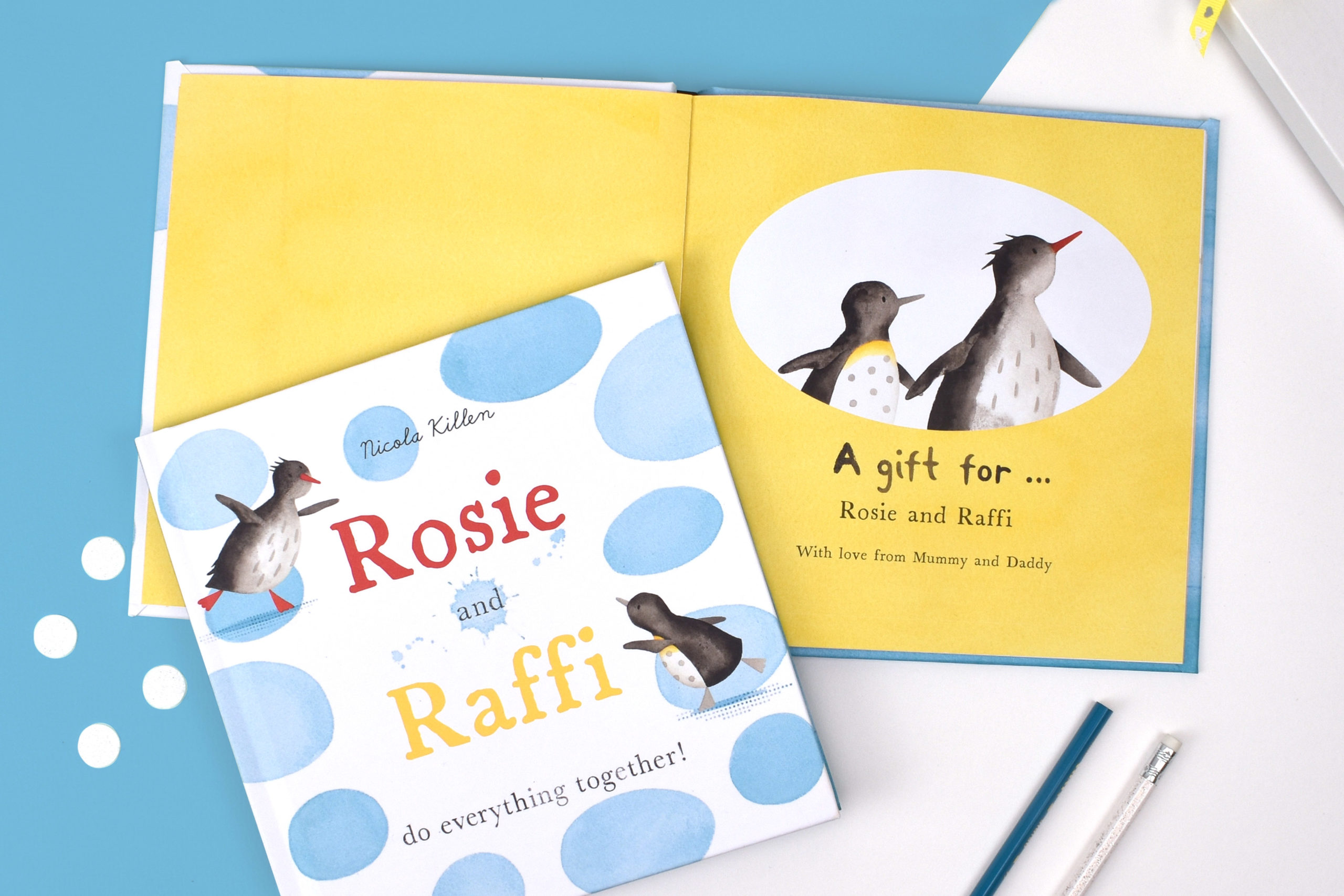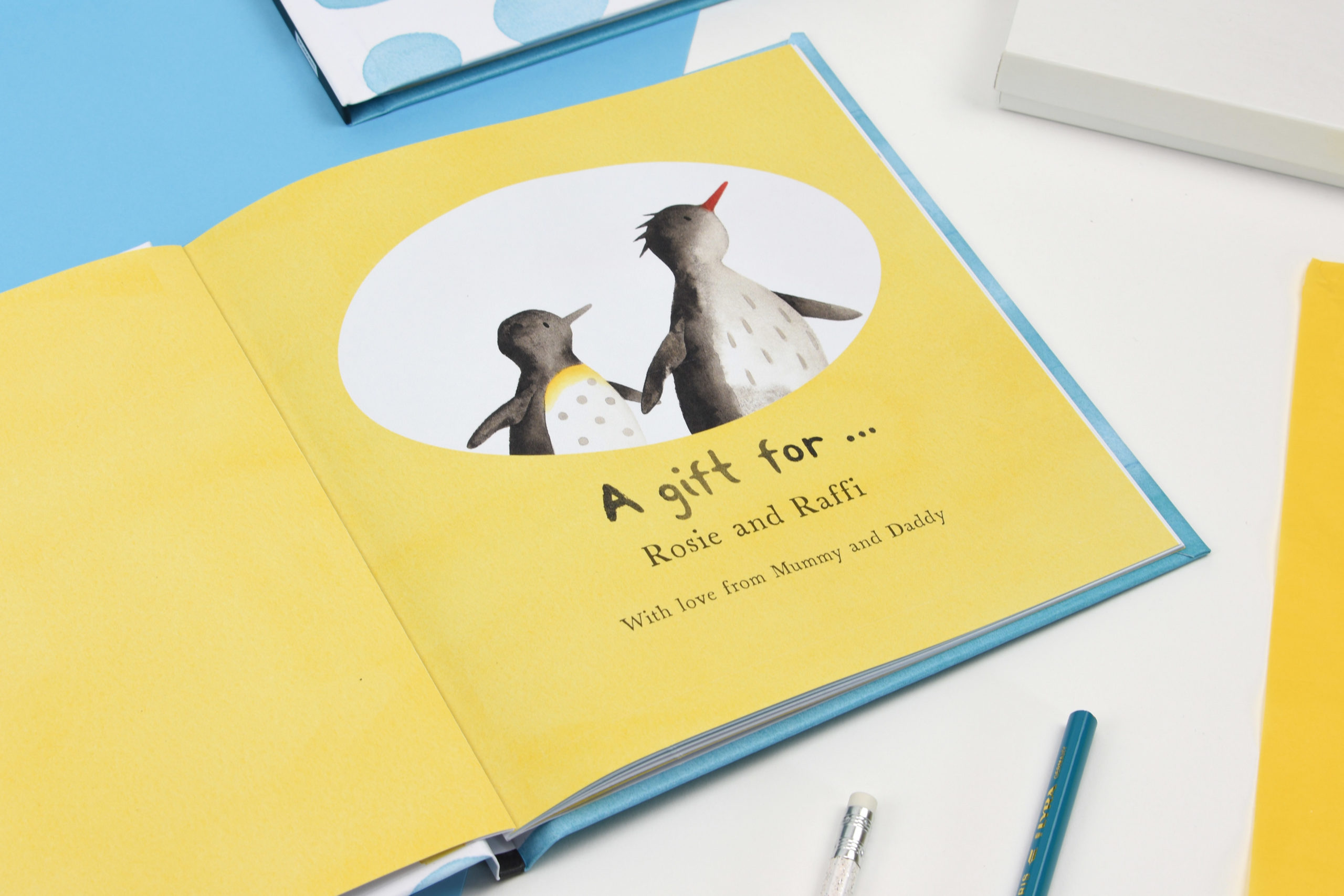 We Do Everything Together
£27.99
This book is a celebration of brothers, sisters and best friends and tells a story of two little penguins playing together. If only one name is provided your child will play with their friend Penguin, and learn all about friendship with them. The chosen names appear on the cover and throughout the book and you can add a personal message on the opening page.
With charming illustrations by Nicola Killen and a foiled gift box, this is the perfect gift for a new big brother or sister or a best friend.
You can personalise and buy We Do Everything Together on the Signature Publishing website.
Please note: discount codes are not valid with this title, unless the offer specifies the code can be used on the Signature Gifts website
Delivery
This title has an estimated dispatch time of 2 to 3 working days following purchase.